𝓗𝓮𝓵𝓵𝓸, Frands!
Reporting to you LIVE from my bed in Chattanooga, TN. Organic hemp oil and Rose gold face mask is on my face and I am sipping some lovely Dandelion Root tea. I am relaxing after a long busy day of work, but those who know me know I can't stop working. So I cuddled up and here I am. 
Omg did y'all know the entire dandelion plant from root to blossom is edible? Yasssss. The beautiful yellow and often known 'pesky' yard 'weed' is a powerful herbal medicine aiding in digestion and liver health.  When used for medicine, the dried or fresh root can be made into teas, tinctures, and infusions. Dandelion root is also available over the counter in capsule form, but I say...  go out in your yard and harvest your own! It's so amazing and current studies show Dandelion root tea can act as a natural diuretic.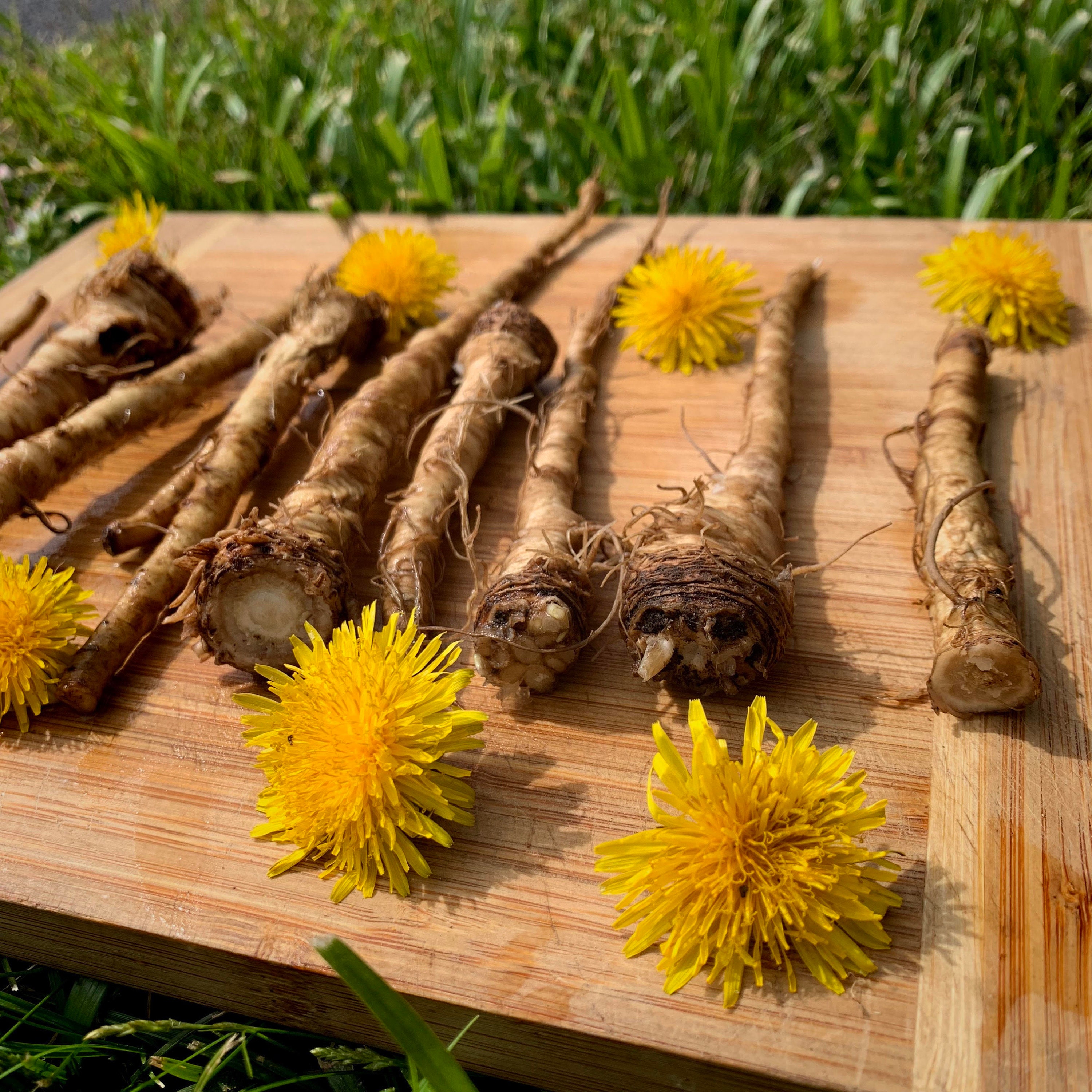 Although it may taste a little bitter, hot tea is my fave way to enjoy the dried root or leaf.
These babes were harvested in our very own front yard. That's right. You don't have to purchase expensive capsules unless you just want to! Thankfully, we own our property and can assure our yard is not sprayed. Be sure you are harvesting from an area you know is clean from harmful pesticides. You will need to dig around the base of the dandelion to loosen up the root. First one I dug up this season looked like a small carrot! I even asked Ben when we planted carrots ?????>>>>>> Anyways, pull as close to the base of that little sucker as you can grasp! Be sure to clean up the roots, rinse, and remove as much  dirt as you can. Do this till the root looks white-ish. Allow to dry. Once dry, I use mine in a hot tea.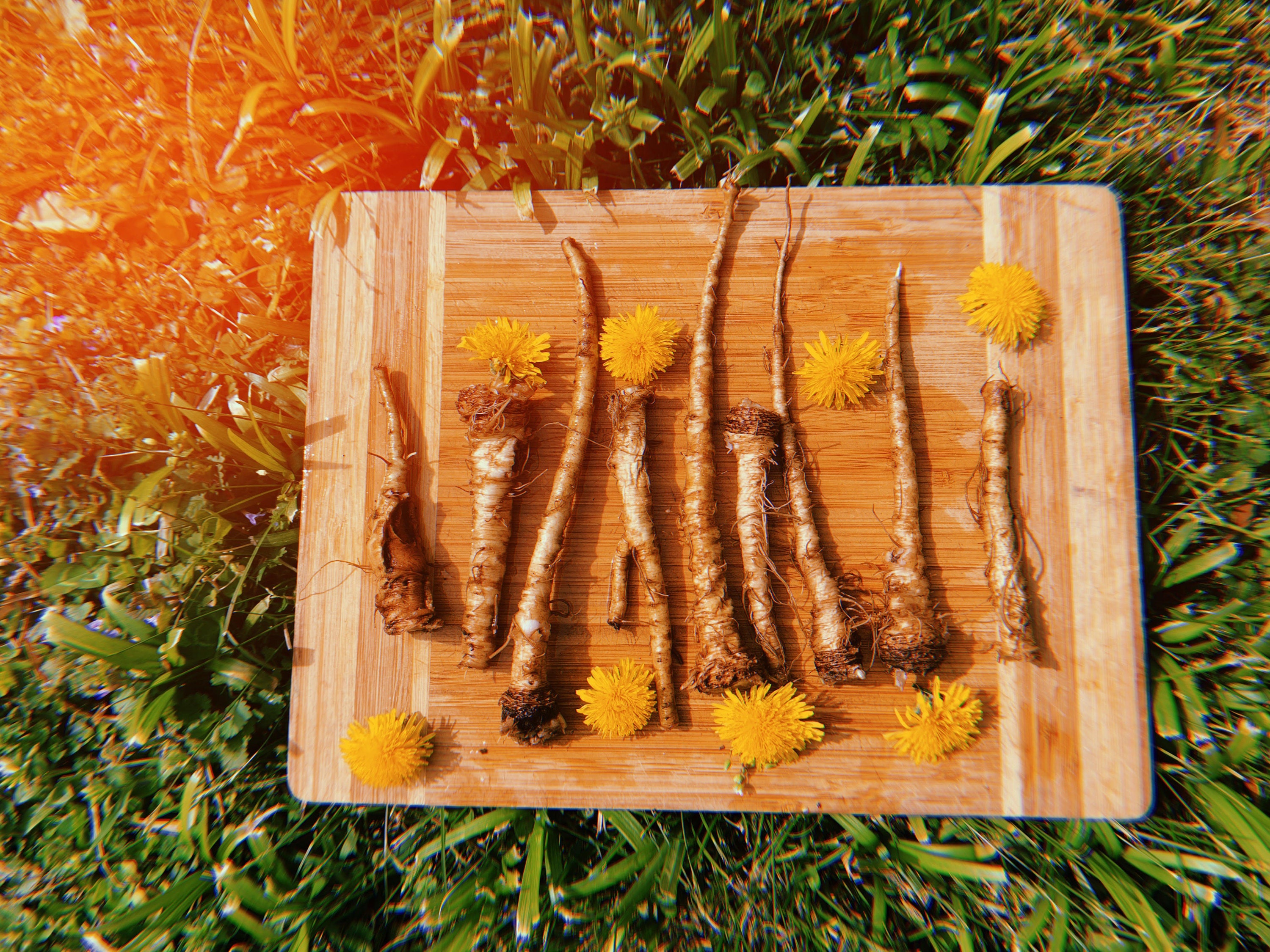 Hot tea is my fave way to receive herbal medicine, but you can make tinctures, or even crush for powdered capsules. So depending on what areas I am targeting or needing some healing will decide which other herbs and oils I may add to my tea. 
- Like most things in life, I just wing it. Catnip from our garden
St. John's Wart
Horsetail
Dandelion root from our yard
Yarrow
1 drop Young Living Lemon essential oil
Now for the important part... put your feet up, unplug, grab a good book and enjoy some "me" time!
So enjoyable to actually harvest your own herbal ingredients for homemade tea. Nature is so giving and beautiful. I hope you enjoyed this blog and aspire to learn more of natures bountiful healing in our own yards! 
Enjoy! 
XOX-
𝒟𝒶𝓃𝒶𝑒