Ya girl is LITCHERALLY  still cleaning iron clay out of her Carhartt coveralls. BTW they were the best thrift store find and perfect for a day in the dirt! I think they are little boys but IDK bc they have a perfect overall pocket just the size for about 30 Arkansas Quartz points! Thats a right folks, I am back from a week long expedition in Arkansas. I am reporting back to you from the mines with a full heart and a bucket of the worlds most TOP quality crystals. One of the most important things to me and my business among many... is ETHICAL mining. and sourcing. So what does that mean?
Let me give you the dirt!
Below is one of the commercial mines I was allowed access to.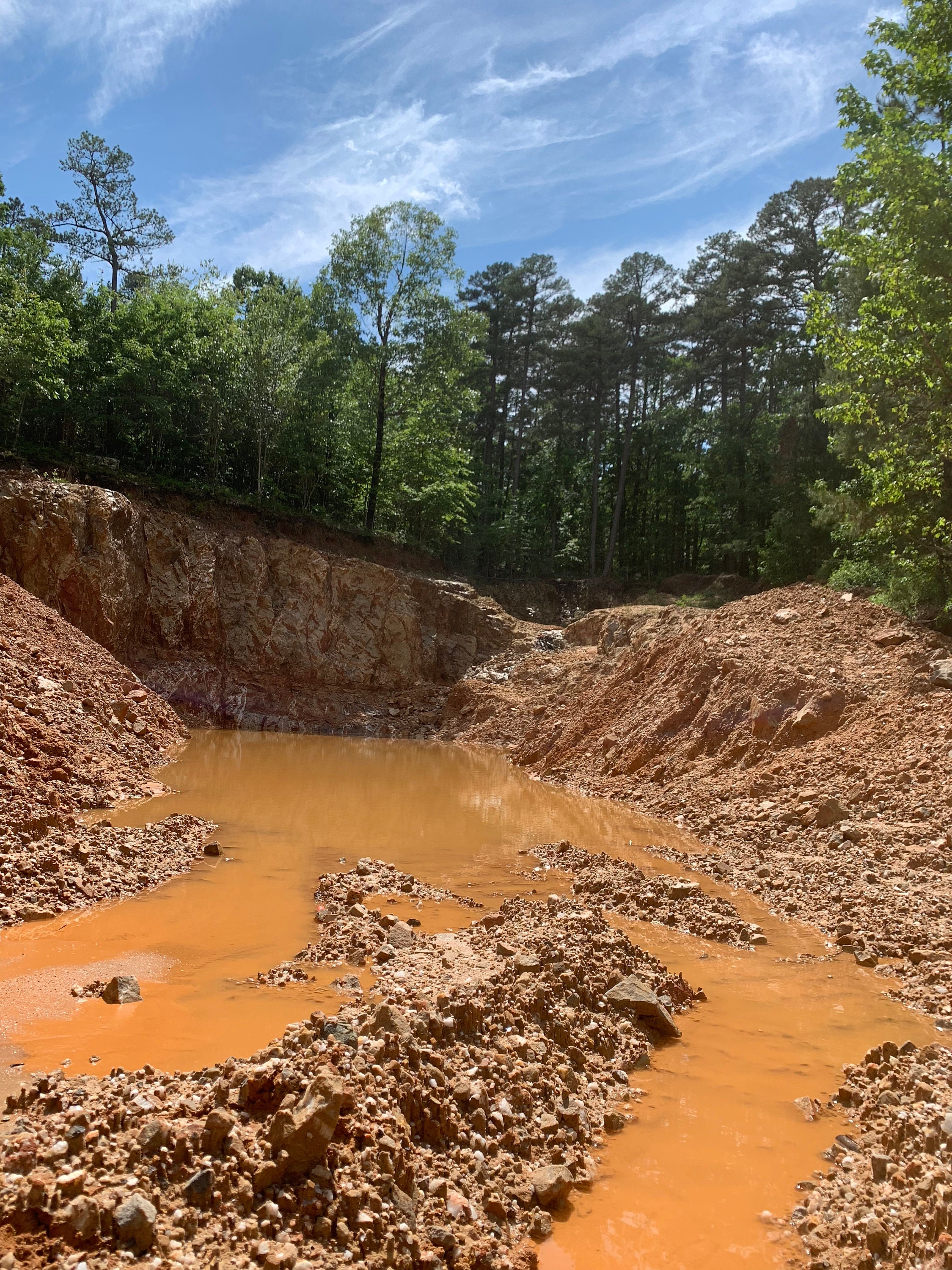 What consists of an 'ethical mine' - - 
SAFETY FIRST -Good safety standards for employees and miners
FAIR WAGES - Fair pay is cool and children labor is not cool!
LOW IMPACT ON EARTH - All mining has to do with the Earth's welfare. We dig in her mantle and crust. Many mining operations use explosives. It is importnant to me to use the least impactful means.  While it is a vital industry which contributes to the economy of many countries, it can be damaging to the environment. 
- In order to lessen their impact on the environment, mining companies should look into using sustainable equipment and waste disposal procedures. They should also consider replenishing the local environment as often as possible, which will make the surrounding area habitable and able to return to a natural state once the mine has closed. Reducing both input and output of the mining process can also help to reduce the negative impact that mines have on the environment. -
 We use natural resources for equipment that the human population uses daily, from aluminum cans  and electronic chips of cell phones to computers. Often it's Zinc, Tantalum, Tungsten, or gold that can actually fuel child labor and or conflicts. Many protests have taken place about the minerals that are not traced for Iphone production. THINGS THAT MAKE YOU GO HMMMMMM. These minerals are often smuggled to the coast and shipped to production plants in China, India or a number of other countries for cellphone and computer manufacturing.  Mining activities are very diverse and may have different ecological footprints. 
Minerals open new worlds of discovery. With this magic comes great responsibility.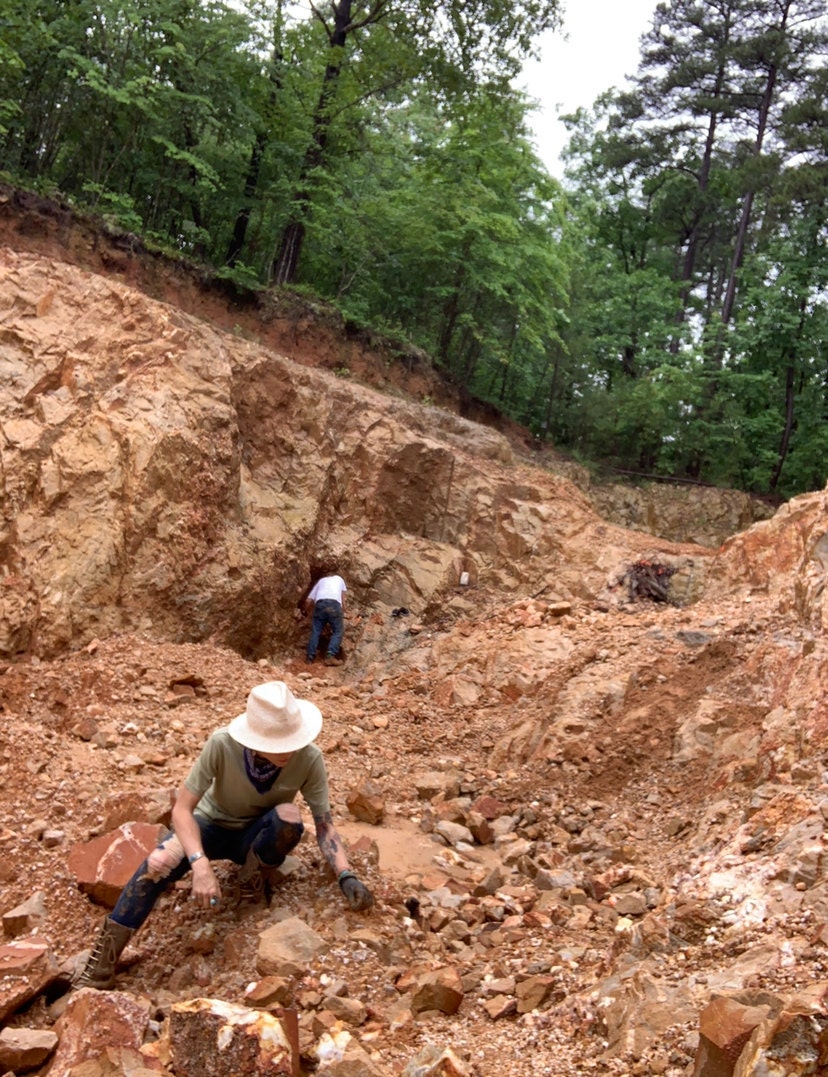 ARKANSAS MINING <3 I accessed two mines while traveling Arkansas. As many of you know, Arkansas is the TOP producer of QUALITY Quartz in the entire world! Although Brazil may   try and argue ;P
Each mine is different and each country determines its own mining safety standards, depending on the size and purpose of the mine. I will have MORE details coming soon, but rest ASSURED I am so happy to report the mining standards in Arkansas are excellent.
My passion for the earth has led me to my passion for gems. My passion for creating has led me to chase the worlds top quality crystals and gems. Passion is a driven purpose fueled by desire and commitment, I am committed to mining ethically and when I cannot mine it myself, I use only trusted and safe suppliers. If you are wondering if your gems are ethically sourced, it's time to ask your suppliers.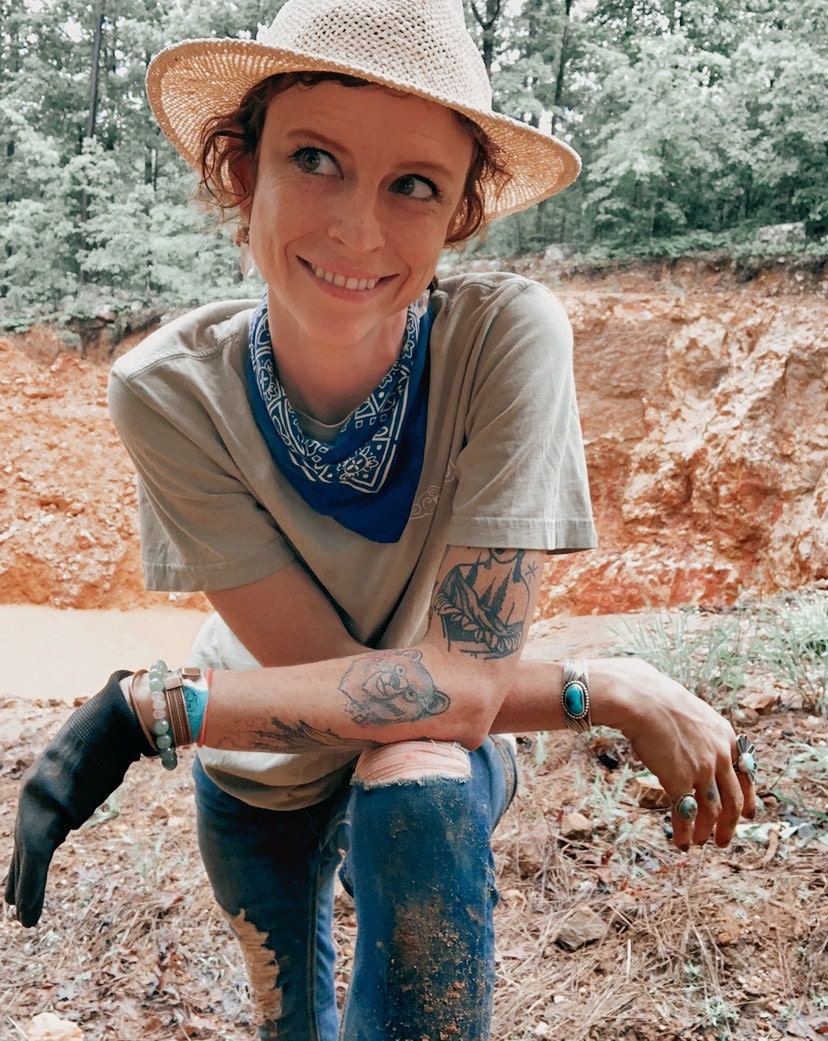 I am a proud miner of many of the minerals in my inventory.  If I am mining,  I am talking to the land owners about their use of explosives, safety standards, and low impact on the earth. I am sourcing straight from Pachamama with my own hands. I often use white light, sage, or prayer during my expeditions. If I am sourcing at gem shows in Tucson, or all over the world, believe me, I am talking to the mine workers and owners about their operations. 
 YA DIG??????
XOX-
Danae